Study at the only specialised hospitality Higher Education Institution in the region
Welcome to the first higher education institution in the Middle East offering internationally recognised degree-level courses in hospitality leadership. Learn from a global and professionally experienced academic team, surrounded by an incredible ecosystem to immerse yourself in the business of tourism and hospitality in a vibrant city such as Dubai. What really makes your time here different is the city, the location and the exciting diversity. After all, you'll live with, study and work alongside students from over 50 countries, getting to know them through events and activities throughout the year, including national celebrations from every corner of the globe.
EAHM Timeline
The Emirates Academy of Hospitality Management was founded 21 years ago by the global luxury hotel company Jumeirah Group, which holds iconic hotels such as the Burj Al Arab, to prepare the next generation of future hospitality leaders. Since its inception, this institution has achieved new heights and continued to spread the passion for hospitality amongst young aspiring leaders.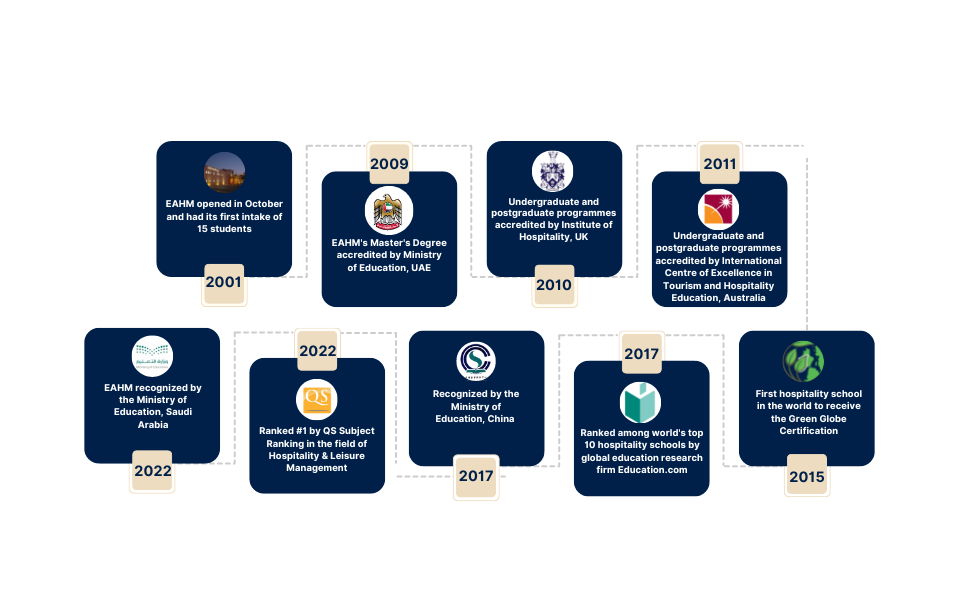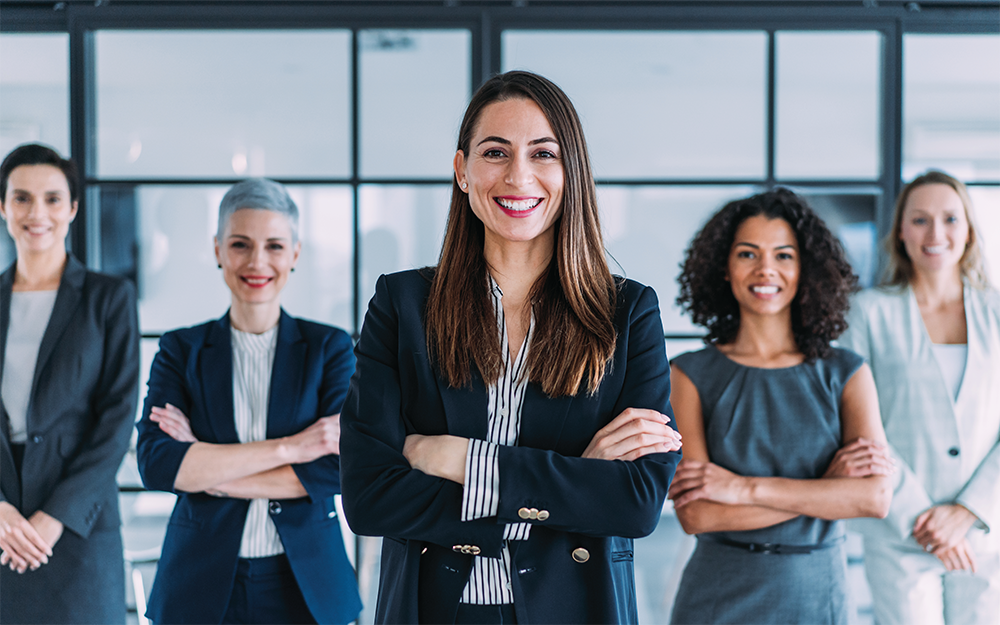 Our Values
EAHM recognises and embraces the following values where the student is distinguished by the hallmarks which in combination ensure that our graduates are both recognised as highly professional and highly sort after by employers. We refer to these hallmarks or personal characteristics as the 'Three A's:
Attitude: An EAHM student is encouraged to show an exemplary and positive attitude towards themselves, their fellow students, EAHM staff, Jumeirah colleagues and all external stakeholders.
Attention: Attention is key in the culture of hospitality: attention to self, to the others, and ensuring people feel comfortable and respected.
Attire: Students across all programmes of study at EAHM wear business attire, as future professionals. The EAHM Grooming Guide illustrates what is expected daily on campus.
Vision
"To be a world leader in facilitating university-level learning, scholarship and applied research in the fields of tourism and hospitality management."
EAHM seeks to build the required human resource capacity for the regional and international industry by proving the highest possible standards of business, hospitality and tourism education, combined with the transfer of applied knowledge form industry, and access to high quality internship experiences.
Mission
EAHM is committed to fulfilling its distinct mission:
"To deliver world-class, innovative, industry-relevant education and research in a contemporary, multi-cultural environment to equip the next generation of hospitality business leaders with competencies to succeed in a dynamic world."
Goals & Objectives
"To promote academic excellence in a professional context" and to:
Provide quality education in hospitality and tourism management.
Creating innovative experiential learning environments conducive to student development.
Pursue and produce applied research in hospitality and tourism.
Fostering partnerships with industry and government bodies and promoting international outreach with recognised universities and institutions.
Progressing global recognition for high-quality academic programmes and graduate employability.