Wine and Spirit Education Trust (WSET)
Through the Wine and Spirit Education Trust Qualification, you will be provided with knowledge of wines and wine-producing regions from all over the world. Currently, EAHM offers WSET qualifications in levels 1 and 2 in partnership with the Burj Al Arab hotel.
Start Dates:
WSET Level 1: Saturday 6th of May | Saturday 20th of May
WSET Level 2: April 8th - April 22nd (Every Saturday)
Leader as Coach Boot Camp
Engage, Empower & Enlighten Your Teams 
Personalised Professional Coaching for Leadership which includes:
Creative confidence for immediate coaching competence in the workplace
Improved emotional intelligence for providing and receiving feedback
Competence in deploying coaching models and solution-focused tools
The practice of using coaching tools for integration into day-to-day operations
Certified Hospitality Supervisor - CHS®
Today's successful hospitality supervisors must have effective skills such as leadership, time management, and communication. They must keep pace with change, improve their knowledge, and share their experience with others.
The CHS designation may be used on letterhead, business cards, and other writings. The CHS lapel pin and certificate are the visible symbols of the holder's status and achievement.
The Certified Hospitality Supervisor (CHS®) designation provides recognition for these skills. Recognized worldwide, the CHS designation is the lodging industry's highest acknowledgement of professionalism for supervisors in the hospitality industry. 
Leadership and Management
The courses wrap up the essential elements of hospitality management at every level of an organisation. They cover the operational, strategic and people skill sets that generate genuine competitive advantage.  These topics are relevant to all levels of business professionals across a variety of industries.
Financial Awareness for Non-Financial Managers
Introduction to Leadership 1
Leadership 2 - Supervisory Level
Change Management
Budgeting for Better Operational Performance
International Accredited American Hotel & Lodging Educational Institute (AH&LEI)
AHLEI administers 20-plus professional certification programs for all levels of one's hospitality career, from line-level to general manager, as well as for educators and hospitality suppliers. With training and certification in guest service and six certifications for front-line employees, AHLEI also offers workforce development agencies strong foundational programs to start new employees on a career in hospitality.​
Human Resources Management (AH&LEI)
Certified Hospitality Trainer (Online)
Food & Beverage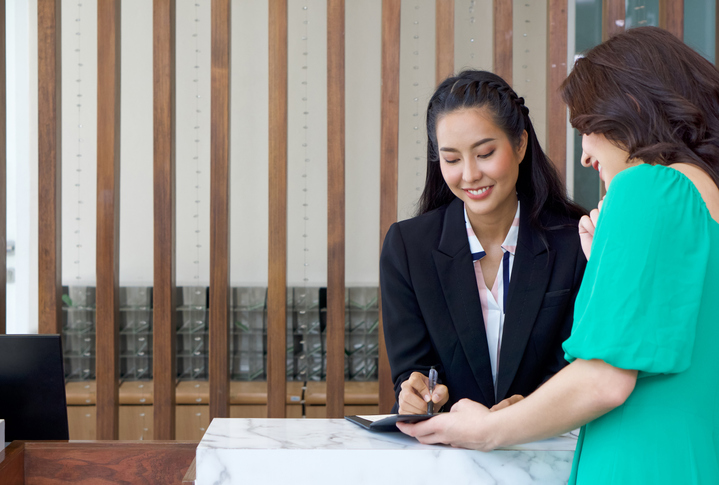 Rooms Division Hospitality Programmes
Front Office Operations Management
Housekeeping Operations Management
Executive Butler