Start your journey to success
Discover the study plan where you will undergo 1 year of studies followed by 6 months of Final Research Project.
Spring Semester
(17 weeks)
This course is designed to provide an overview of the fundamentals of organisational theory and behavior, systems theory, and human resource management. Students will gain an understanding of the complex interactions between individuals, groups, and organizations, as well as the processes and systems that facilitate effective human resource management.
The aim of this course is to provide students with a solid foundation in hospitality and tourism data analytics, equipping them with the skills and knowledge needed to analyze and interpret data relevant to the industry. Students will learn how to extract insights from data and use them to inform strategic decisions within the hospitality and tourism sector.
The aim of this course is to provide students with a comprehensive understanding of the principles and techniques of applied research methodology. The course will equip students with the necessary knowledge and skills to conduct research in a professional and ethical manner, and to analyse and interpret data effectively.
Designing Unique Experiences - This course is designed to provide students with an advanced understanding of hospitality experiences and how to create memorable moments for guests.
Tech Transformation & Innovation - The course is designed to equip students with the necessary knowledge and skills to manage and implement technology solutions in the hospitality industry.
Advanced F&B Operations - This course is designed to provide students with advanced knowledge and skills required to effectively manage food and beverage operations in a variety of hospitality settings.
Strategic Directions (Capstone Project)
This capstone project course offers students an opportunity to gain a comprehensive understanding of the strategic management process in the international hospitality business. The course covers both strategy formulation, implementation and evaluation, equipping students with the skills and knowledge necessary to develop sustainable competitive advantages in the hospitality industry.
The focus of this course is on Hospitality Quality Management, aiming to equip students with the necessary skills and knowledge to identify and enhance quality in hospitality operations. The course will provide insights into the significance and importance of quality management for delivering excellent service to clients, ensuring guest satisfaction and loyalty, and training and staffing for quality service management.
Students will investigate the implications for marketing in today's competitive service-based industry, with a holistic look at the entire marketing mix in light of the strategy of hotels and hospitality/service-oriented corporations. The course covers key features of Digital Marketing, Search Engine Optimization (SEO), Video Marketing, E-mail Marketing, Budgeting and Marketing Planning.
This course is designed to provide students with an in-depth understanding of hotel asset management and financial planning. The course focuses on the various aspects of hotel asset management, including acquisition, operation, and disposal of hotel assets, as well as financial planning strategies used to optimize hotel profitability.
Sustainable Destination Management - The course aims to provide students with an understanding of the importance of sustainable value creation in tourism systems and how it can be achieved through sustainable practices in the management of hospitality
Hospitality Entrepreneurship - The course focuses on the process of conceptualizing and planning a new hospitality venture, applying a range of business management disciplines including Idea Generation, Finance, Accounting, Marketing, Strategy, Legal Aspects, and Organizational Studies.
Career Paths
In addition to being part of the Jumeirah Group, EAHM has established strong partnerships with leading hospitality organizations and industry experts. As a student in the Master of International Hospitality Management programme, you will have access to work placements, networking events, and career opportunities that will give you a competitive edge in the job market.
By gaining competencies as varied as leadership, teamwork and strategic thinking, you'll be developing highly employable skills useful across a range of senior positions, allowing you to lead the industry today and shape the future of tomorrow.
"I have learned all the important things that made my transition from the corporate world into being a business enabler. EAHM equipped me with all the right tools and confidence to venture into the world of entrepreneurship"
- Enabler, Chingado
"EAHM has played an integral role in shaping the skills I possess now especially people's management and Operations"
- General Manager, Leopard Pots Hospitality
"EAHM gives you exposure to various hotel brands, an opportunity to integrate with cultures from all over the world"
- General Manager, CUT by Wolfgang Puck
Programme Learning Outcomes
Apply advanced knowledge and skills to design and deliver sustainable and innovative hospitality services and experiences. 

Demonstrate a critical, advanced, contemporary and integrated theoretical and operational knowledge of hospitality as an interdisciplinary field of research and practice.  

Work together with diverse stakeholders to integrate complex knowledge and convey ideas effectively to achieve shared goals in ambiguous contexts.  

Apply cognitive, creative and reflective skills to collect, analyse and synthesise information to generate and implement new ideas for solving complex hospitality problems. 

Demonstrate knowledge, skills and techniques to lead entrepreneurial and strategic ventures.

Critically reflect on the performance of self and others and demonstrate initiative and leadership in dynamic hospitality settings. 

Present written and oral information in an organised, cogent and concise manner. 
Requirements & Fees
Transcripts and copy of Bachelor's degree with a minimum CGPA 3.00 out of 4.00. (CGPA 2.50 out of a 4.00 scale may be conditionally accepted).
English language proficiency of IELTS 6 or TOEFL iBT 79 or equivalent. If you don't have the required language level, you can improve your language and study skills with our partner language school ES Dubai, contact our team for further information. 
Recommended minimum age of 21 years and professional exposure.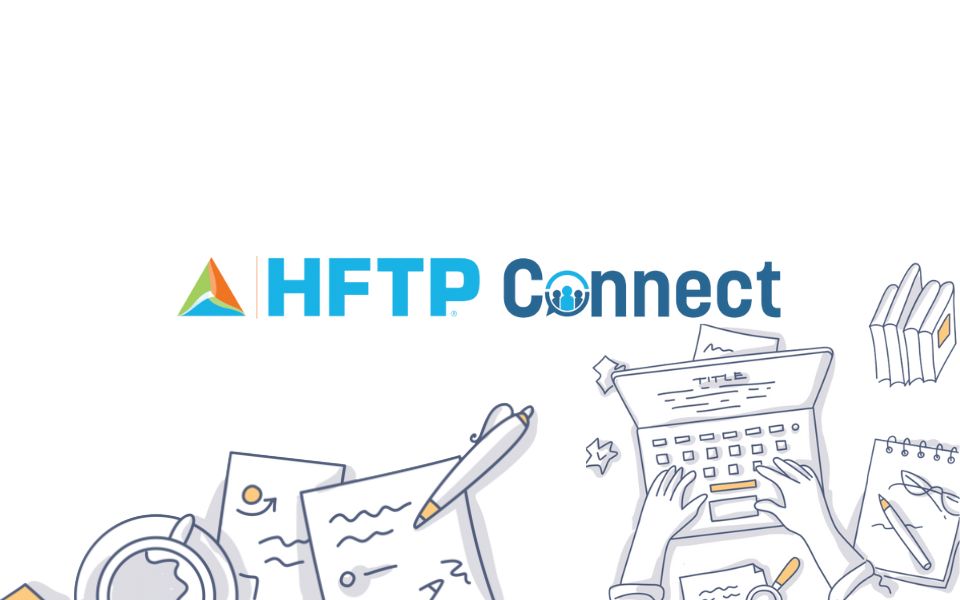 HFTP Scholars Blog
Do you have good writing and research skills? Then here's your chance to flaunt it!
The Hospitality Association Financial & Tech Professionals (HFTP) provides EAHM MIHM applicants with the opportunity to receive a grant of AED 30,000 towards their MIHM programme. All you have to do is submit a hospitality fintech-related article and be chosen amongst the best 3. You will then be requested to write 3 articles for the HFTP blog during your studies. 
Contact us for further information. 
Yes, you can. Our full-time MIHM programme is designed to cater to the needs of working professionals. Classes are delivered from Monday to Thursday, between 6-9 pm. There are no classes on weekends. This allows you to balance a full-time career with the study programme. The courses are also available as a flexible study programme with a duration of up to 4 years. Please contact our Enrolment Advisor to find out more.
Our MIHM programme is designed to enhance the knowledge and competencies required to succeed at the executive, corporate and managerial levels. You will gain valuable experiences and sought-after skills in areas such as Operations Management, Corporate Strategy, Human Capital Development, Innovation and Leadership and many more. Our unique partnership with the Jumeirah Group will offer you a wide range of career opportunities and help to build your professional network.
Yes. You can chat with one of our ambassadors to learn more about the programme, student life on campus and in Dubai and career opportunities. You can also get in contact with our Enrolment Advisor to get more information about the entry requirements, application process and available scholarships.
What better way to study hospitality than in its capital! With a cloud of the best hotel brands of the world under one sky, our MIHM students will get the opportunity to apply their classroom learnings to real-life scenarios simultaneously, upskilling their development in the field in the hands of EAHM's industry experts.